By FLEVIAN MUTIE
Creativity and innovation are the key cornerstones of growth and sustainability in any business. Business owners keep inventing new techniques and technology to try and do things differently, so as to evade competition and remain outstanding.
Kenyans, especially in Kiambu have been left with mixed feelings, others with mouths wide open, wondering whether to embrace an entrepreneur's technology or run for their dear lives. This was recently after a young innovative barber Julius Mwangi reinvented his barbershop business and took it to a higher level.
Julius decided instead of using the normal clippers or shavers to cut hair, he would use an axe instead. Mwangi says this was March last year, after the deadly COVID-19 pandemic left not just his business, but more others, with only a few clients or with none at all, risking closure and failure.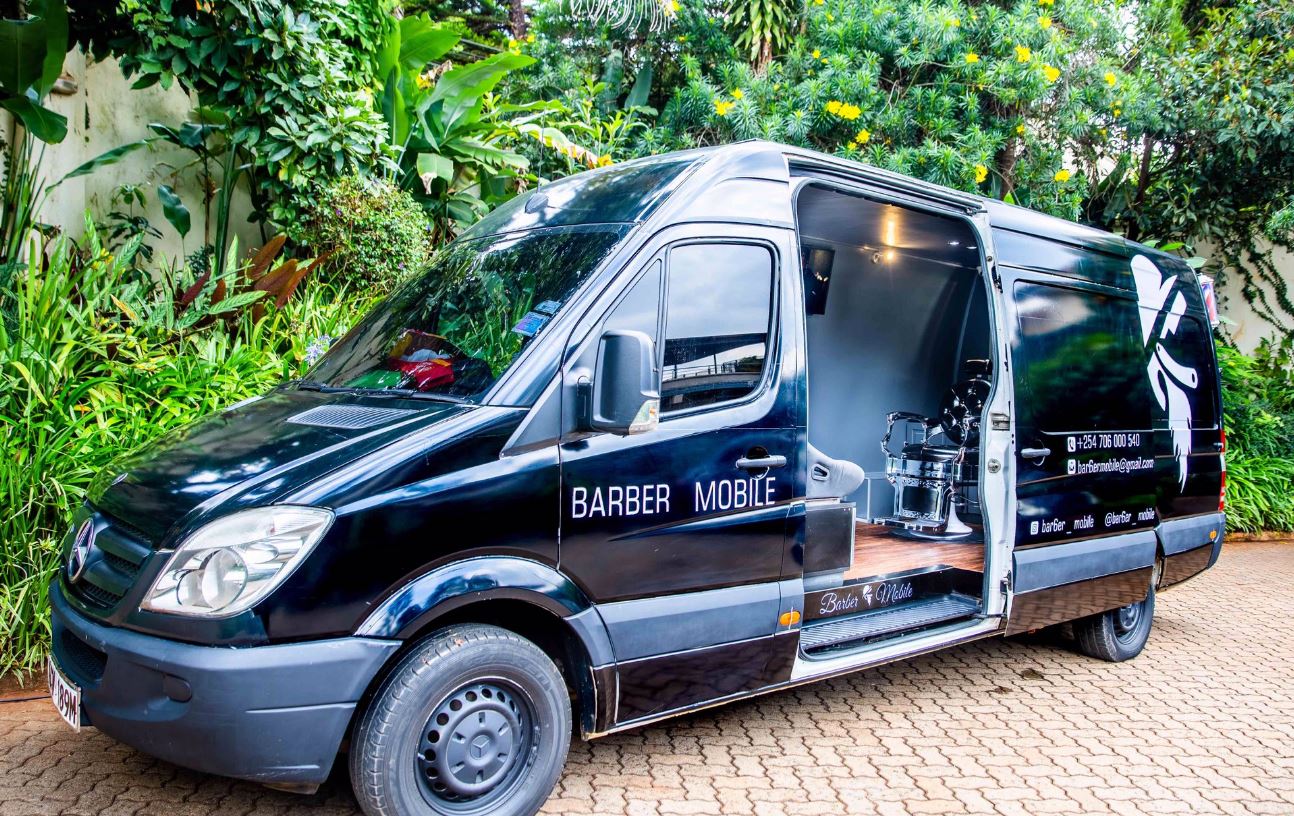 Julius, speaking to IEA Media, says when he saw that his business would sink, he began a door-to-door campaign for haircut- services but the fear displayed by most of his clients' was a greater risk, with most suite premises not befitting of his operations.
"I was not even welcome in some homesteads, as some of these clients would always mistake me for a trespasser."  "I launched the door- to- door campaign because of some demand, where some of my clients, decrying COVID-19 pandemic would ask me to go to visit their houses and offer my services from there, so I just resolved to give more comfort to them, in order to retain them." he says.
I have quite an ardent experience as I have been a barber since 2014. I began using an axe to shave hair at Kings barbershop. Like other hairstylists, I strived out of curiosity to set my business apart from the competition in town and invented an axe which came after seeing a man shave with an axe.
Curiosity is the trick which pulls most clients to me, while fear drives the rest away, but with time, my customers always overcome their fears." He says, adding that it is out of his unique thought he provides for his family and meets other basic needs.  
 "Offering door to door services fetched better for me but I still pushed to retain my shop. That's how the demand for flexibility came, and I resolved to have a mobile barber shop, where I invented the van and joined hands with my colleague to run a mobile hair salon. Sometimes I could land on more potential clients who never complained of the cost even when I hiked it a little bit, to foot the cost of transport among other inconveniences.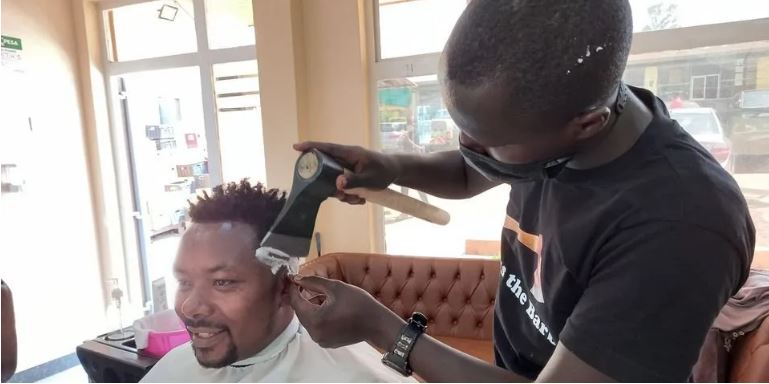 "I landed on referrals from Nairobi's rich suburbs like Karen and Lavington who also introduced me to others, and that is how I ended up implementing my idea of a van for business- a mobile barber shop, and inside is also a provision for a salon, it's not a luxury as some would think." Mwangi narrates. 
He adds that every business has its challenges where for him people would think ill of a youngster wielding- axes in a van since he had not marketed and established himself therefore spreading fear within communities which was a risk.
"The mistake that most entrepreneurs make is that they focus on the problems and the challenges they face. Some are driven by fear, fear of collapse, competition amongst many other factors they encounter. This should not make them shun and desist from pursuing their dreams or making innovations.  They should not procrastinate because time waits for no one.
IEA randomly speaks to Mwangi's clients, and one David Masika says he fears for his dear life.  "I have had the ever bone chilling shave of my life, and my thought is never again can I risk, as the barber may be having a bad day, and that's how death happens." says Masika.  
James Maina says he would never entrust anyone with an axe over his head with the current rate of depression rate in Kenya.   "As for me, I can only take selfies with the axe but not dare the shave." He adds.  John Muthama, a Kiambu resident told IEA Media that from experience, a shave from an axe is way more- smoother than using the shaving machine itself.
" I found it cool, but the thought that an axe is being used on my head sends shivers down my spine." He says