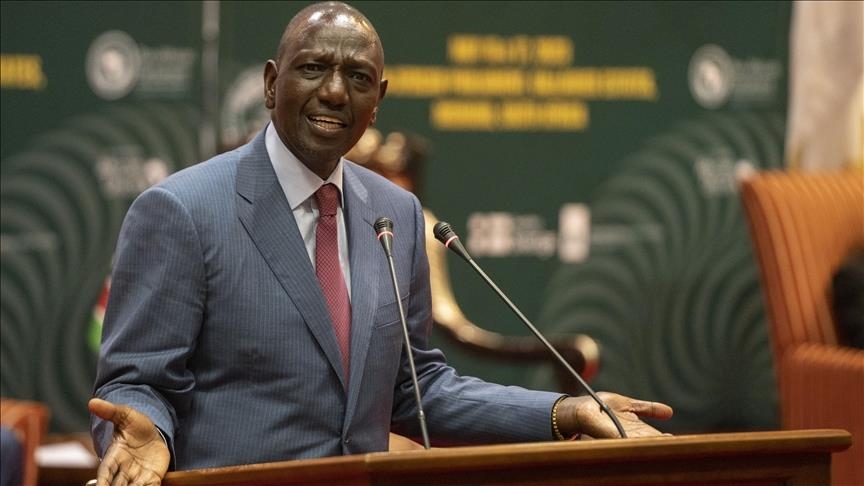 NAIROBI, Kenya
Conference highlights importance of sustainable urbanization across globe
The second session of the UN-Habitat (Human Settlements Program) Assembly has commenced in Kenya's capital Nairobi, attracting over 5,000 representatives and ministers from many nations.
The five-day assembly was inaugurated on Monday by Kenyan President William Ruto, who emphasized the significance of enhancing UN-Habitat's capacity to support member countries in advancing sustainable urbanization.​​​​​​​
During his opening remarks, Ruto shed light on the specific challenges and opportunities faced by African nations in the realm of urbanization.
With Africa experiencing rapid urban growth, he stressed the urgent need to prioritize sustainable urban planning and development across the continent.
"Urban centers have always held the most intense concentrations of both the best and the worst human possibilities: wealth and poverty, well-being and suffering, dignity and misery," Ruto said.
Vice President of Botswana Slumber Tsogwane, for his part, said: "For Africa, if urbanization doesn't come with digital economic transformation, mindset change, and the industrialization dynamic as expected, it will be a missed opportunity."
He stressed the importance of integrating digital technologies and fostering industrial growth alongside urbanization to unlock Africa's full potential.
"Our efforts require complementary solutions that include all stakeholders. It cannot be business as usual. We need to inspire the coming generation to actively participate in shaping sustainable urbanization."
Maimunah Sharif, the executive director of UN-Habitat, echoed the call for cooperation and emphasized the importance of human rights in sustainable urbanization efforts.
"We need member states to prioritize national and local cooperation as the basis of a just transition. Let us never forget human rights and the UN Charter as the foundation for sustainable urbanization," Sharif emphasized during her address to the assembly.
Addressing the magnitude of the challenge at hand, Sharif added: "The challenge before us is enormous. the only way we can achieve positive and transformative impact on the ground is not to go at it alone but to embrace multilateral action."
The second UN-Habitat Assembly aims to build on the progress made since its inaugural session, focusing on implementing the new urban agenda and the sustainable development goals set forth by the UN.
The gathering also provides a unique opportunity for member states, civil society organizations, and other stakeholders to forge partnerships, share experiences, and shape policies that promote sustainable urbanization, according to the UN. By Andrew Wasike, Anadolu Agency