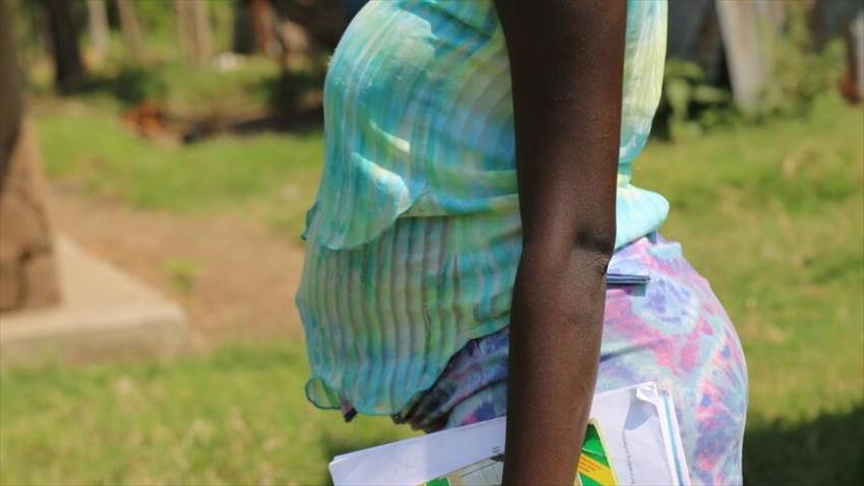 Photo via Anadolu Agency
Government officials and experts have shown concern at the rising cases of teenage pregnancies in the landlocked East African country of Uganda during the COVID-related restrictions.
Education officer Nelson Ayo claimed that over 90,000 girls under 18 have got pregnant during this period when they were not going to school.
Education Minister Janet Museveni urged parents to guard their daughters. "I will not get tired of reminding you (parents) to always keep an eye on your children so that they do not get pregnant during this lockdown," she said.
Speaking to Anadolu Agency, primary teacher Rachael Bakalikwir, who resides in Natayigirwa village in Luuka district, 180 kilometers (111 miles) from the capital Kampala, said since the COVID-19 enforced lockdown, it has become a normal sight in the region to see teenage pregnant girls.
"Since lockdown, children stopped going to school. They became redundant and started misbehaving leading to many of the girls becoming pregnant," she said.
She added that in that village, and neighboring villages it is normal to see 14- or 15-year-old girls pregnant.
Hamuza Lubale, a district children welfare officer, said he has so far recorded 770 pregnancies of children below 18 years in the district. But he said there may be many more in rural areas which have not been recorded.
Livingstone Naitema, a retired headmaster, urged the government to reopen schools so that students will get engaged.
"Few girls have been impregnated by fellow students, but the majority ones have been exploited by mature men in the villages especially those who work in sugar plantations," he said.
Reports said the phenomenon is not limited to Luuka, alone but has spread across all the 144 districts in the country.
Jonana Kandwanaho, who heads the country's national planning authority, said these pregnancies will become a burden on the nation in the nearby future. He also said that schools should reopen soon to allow children to return to an organized environment to keep them safe.
A recent survey by Twaweza, an NGO which promotes education countrywide, said at least 80% of Ugandans are worried about teenage pregnancy at epidemic proportions during the ongoing COVID-19 pandemic.
Dr. Richard Mugahi, an assistant commissioner of reproductive and infant health at the Health Ministry, also described teenage pregnancies as a big challenge. He said girls are better and safer in schools. - Godfrey Olukya, Anadolu Agency