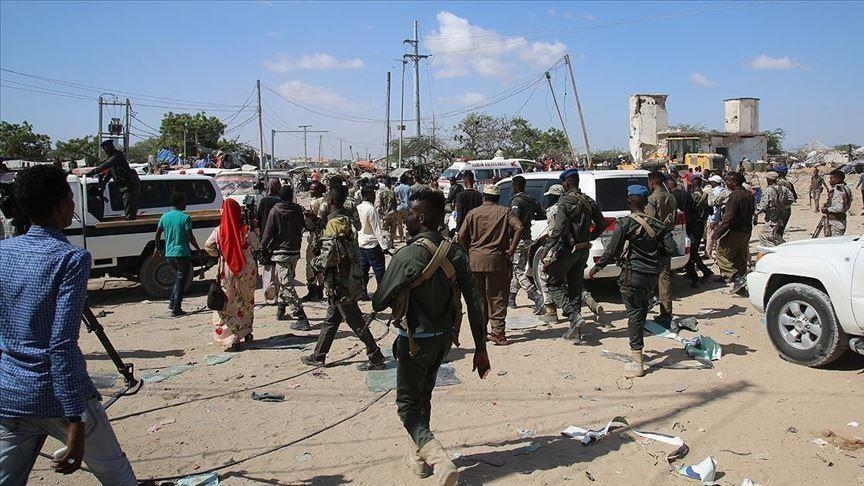 MOGADISHU, Somalia 
The UN mission in Somalia on Friday said it is "deeply concerned" by clashes between security guards of Somali opposition leaders and government forces in the capital Mogadishu.
"The @UN in #Somalia notes that the clashes in #Mogadishu underscore the urgent need for Federal Government and Federal Member State leaders to come together to reach political agreement on the implementation of the 17 September electoral model", the UN Assistance Mission in Somalia (UNSOM) said on Twitter.
Earlier on Friday, several people were killed and injured in a firefight between the government forces and security guards of opposition leaders near the presidential palace, a police official told Anadolu Agency on condition of anonymity due to restrictions on speaking to the media.
The government forces also dispersed protesters led by opposition presidential candidates -- including former Prime Minister Hassan Ali Khayre.
The opposition has called on President Mohamed Abdullahi Mohamed to step down, saying his constitutional mandate expired on Feb. 8.
However, the country's parliament approved a resolution last December, allowing the president to remain in office until his successors are elected.
Meanwhile, immigration officials told Anadolu Agency that a suspected mortar shell fired during the clashes landed at Adan Adde international airport.
Local media reported that a hotel inside the airport was destroyed and at least three people were injured.
Several flights have been delayed following the incident.
The security forces have also closed major roads -- including Mogadishu's busiest Maka al-Mukarama Street -- preventing the protesters from reaching their planned venue of Daljirka Dahsoon, a memorial of the unknown soldier. AA