The United Kingdom has relaxed requirements for Kenyans seeking employment, Labour and Employment Cabinet Secretary Simon Chelugui has said.
The UK is among the countries Kenya has signed bilateral labour agreements with. Others are Qatar, Saudi Arabia and the United Arab Emirates (UAE). 
These agreements are being reviewed in government efforts to ensure Kenyans working in those counties are offered better terms and conditions of service.
"The new immigration rules, therefore, present a golden opportunity to Kenyans to access the lucrative UK labour market," said Chelugui.
He said graduate teachers, engineers, accountants, financial specialists and graduates from technical institutions such as electricians, plumbers and builders can now be absorbed in the UK labour market.
In a report tabled before the parliamentary committee on Labour and Welfare Service, the CS noted the UK has a shortfall of 62,000 nurses and 20,000 social workers. 
"Those required include employees for the train metro service such as ticketing and cleaning. The UK requires over 100,000 long haul drivers," said the CS.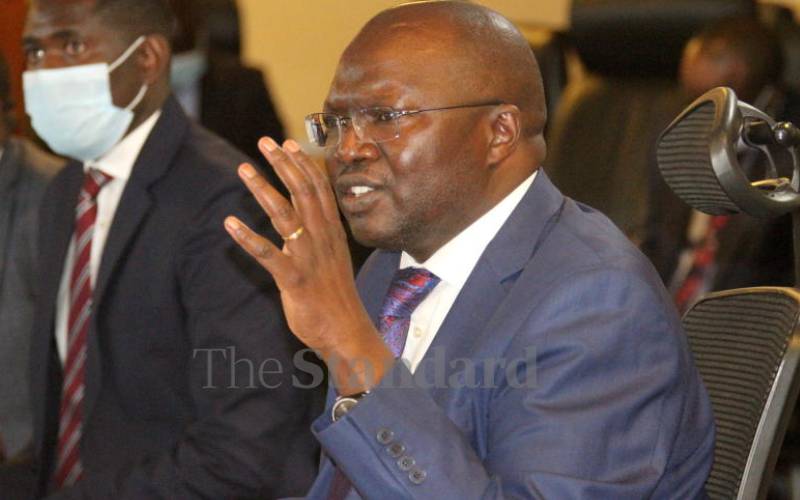 The UK has lowered requirements for job applicants to a minimum A level or a degree level, opening up more employment opportunities for Kenyans, Chelugui told the team.
The CS said the first batch of Kenyan nurses being recruited to go and work in the UK will leave the country soon.
He termed emerging job opportunities in foreign countries such as the UK following its exit of that country from the European Union, a blessing to Kenyans.
Meanwhile, Kenyans in the diaspora have become the highest foreign exchange earner in the last few years overtaking tea, coffee and tourism.
Chelugui submitted that last May, the country received Sh34 billion from Kenyans working in foreign countries, an increase of 22 per cent it received over the same period last year.
He explained that in recognition of the role played by migrant workers in the country's economic development, the government will design policies and legislation that will ensure the workers are protected in those countries.
Chelugui expressed hope Kenya will soon become a major labour exporter to compete with countries such as Egypt.
"There are many job opportunities in the UK because most of the other nationals who were working there have left," said Chelugoi.  By Willis Oketch, The Standard