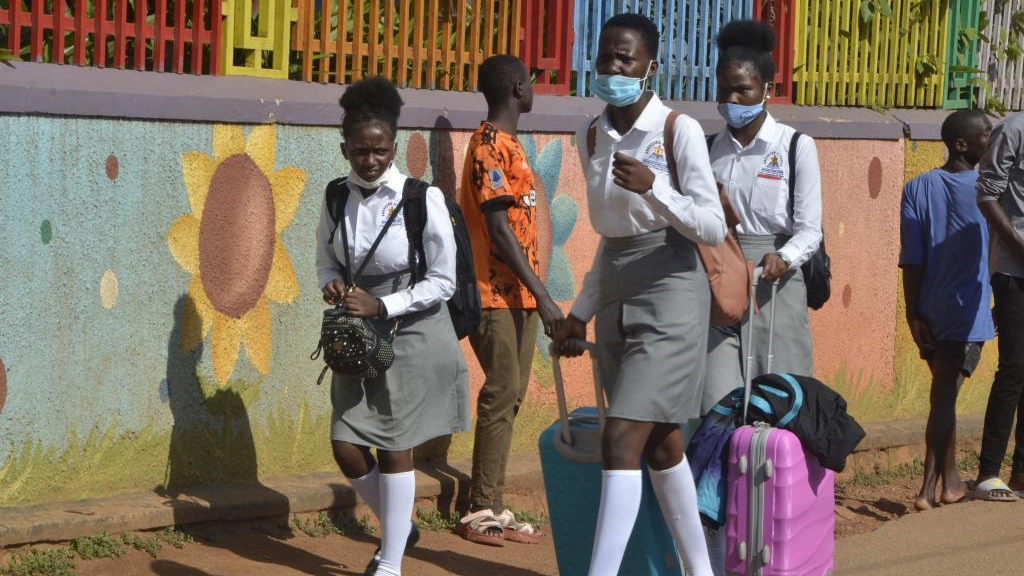 Ugandan learners returning to school. Photo Xinhua
The number of learners, who returned to school after the lockdown in Uganda has overwhelmed authorities.
Some of the schools have resorted to using public address systems while teaching to cater for the large number of pupils.
Schools in the East African nation swung their doors open early this month after nearly two years of closure due to coronavirus pandemic.
In one of the schools, Muhorro Muslim Primary School in Muhorro Town Council more than 1,700 pupils reported for studies. Before the COVID-19-induced lockdown, the school had an enrolment of less than 1,000 pupils.
Mr Julius Alinda Mpigiza, the head teacher, said the school is expecting more numbers and teachers are complaining of sore throats because of raising their voices during lessons.
Some of the education officials in Uganda are now asking religious leaders to allow schools to utilise churches for learning purposes.
"We are begging school management committees to assess the school situations and improvise by providing tents for learners to get temporarily shelter as they study. If there are nearby churches, we kindly request for help in order to get space by using the churches," one of the education officials said.
Reports in other parts of the country said that the high number of learners is hampering compliance to standard operating procedures like social distancing. - CGTN (With input from agencies)