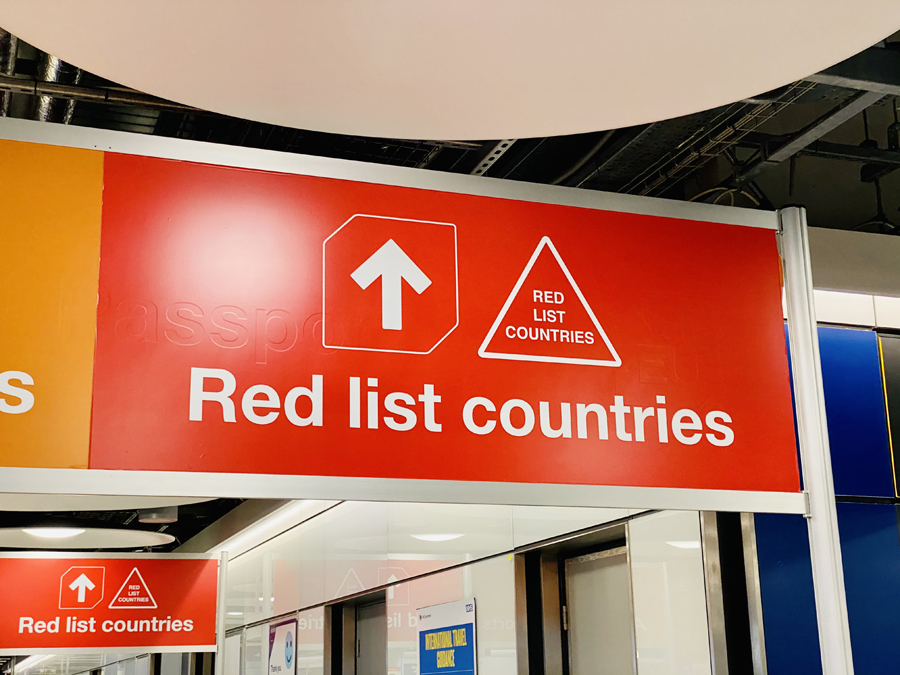 By JOYCE TAMBO
It was hoped that under the UK's recent review of the covid-19 pandemic traffic light system, Kenya would be removed from the group of countries on the red-list.
Was Kenya worth being removed from the red-list? Let's compare. Kenyans who died from the covid-19 pandemic are 4,179. The number of infections in Kenya 212,573.   The number of Covid-deaths in the UK is 130,357. The number of infections in the UK 6,094,243. Despite the infection happening, this is not so different from any other country on UK's green light or Amber.
When the UK reviewed their system, several countries were removed from red-list to Amber light. Just an example, US with over half a million people dead from the covid-19 pandemic and a huge population refusing to get inoculated is on the Amber list now, you can travel to the US and came back and you won't have to isolate.
China, is also now on the UK's Amber list. On Sunday UK removed more countries from their red-list. India which was on focus recently with a huge surge on cases as a result of Delta Variant was removed from the red list countries. India has registered 400,000 positive cases in 24 hours and 35,000 deaths way beyond Kenya. Why was it removed and Kenya kept on the red- list.
Bahrain, Qatar and UAE have been removed. Slovenia, Slovakia, Latvia, Romania and Norway have been added to green list. France is now on the Amber list. Prior to travelling to the UK from a red-list country one must take a Covid-19 test (except children aged 10 and under), book a quarantine hotel package, including two tests, and complete a passenger locator form. On arrival, they must quarantine in a managed hotel, even if they have been fully vaccinated.
CAS Foreign Affairs Ababu Namwamba explained that the Kenya government will soon provide a way forward. He said they will hold meetings to decide what to do next. Kenyans were very concerned for being left on the red list. In a response to Daily Nation, UK defended its position saying: 
"Decisions to introduce or remove countries from the red list are in direct response to the latest scientific and medical data showing an increased risk to UK public health and community transmission," the spokesperson explained.
"As with all our coronavirus measures, we keep the red list under constant review and our priority remains to protect the health of the UK public."
UK critics of the UK's lockdown traffic system has accused it of being discriminatory especially to African countries.