By NANGAYI GUYSON
Uganda's state minister revealed on Tuesday that the government has agreed to host 2,000 Afghan refugees following the worsening humanitarian crisis in Afghanistan emanating from the overthrow of President Ashraf Ghani's government by the Taliban militants that United States toppled 20 years ago when Osama Bin Laden bombed the Twin towers.
Uganda's minister for relief, disaster preparedness, and refugees, Esther Anyakun, said President  Museveni approved a three-month arrangement with President Joe Biden's administration to welcome Afghan refugees, particularly those that were working with the United States government in Afghanistan.
"Because of our good refugee policy, our President Yoweri Kaguta Museveni was approached by his counterpart President Joe Biden to host 2000 refugees from Afghanistan in Uganda for three months, which he accepted and the arrangements are under way to receive them in shifts of 500," Anyakun told Informer East Africa by telephone.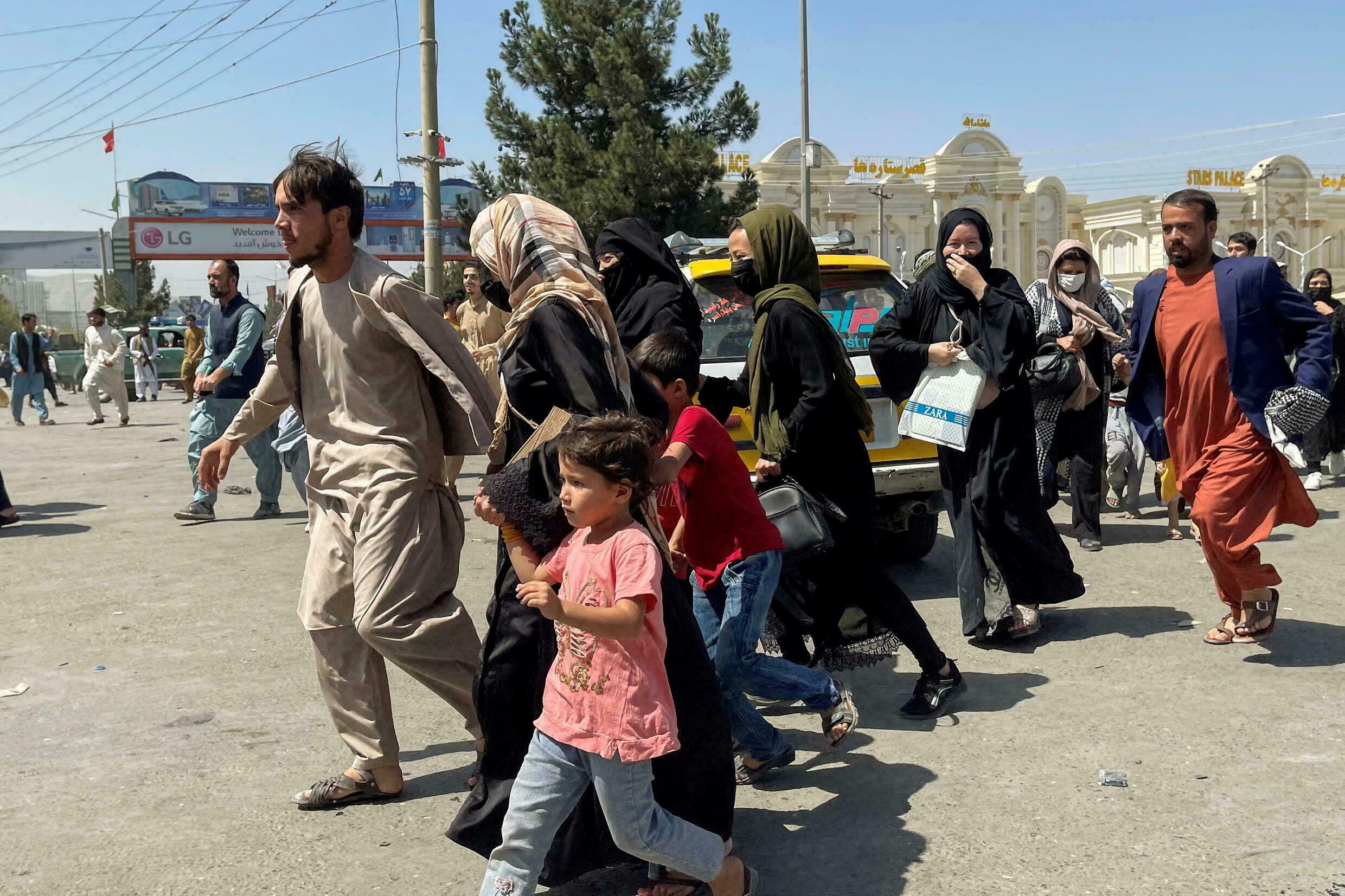 "Of course, we're working with the UN High Commissioner for Refugees, and we've secured Imperial hotels in Entebbe to serve as a transit hub for them to come and be examined first," says the minister.  They will be tested for covid and then placed in isolation centers before being reintegrated."
The United Nations High Commission for Refugees, Senior External Relations Officer for Uganda, Rocco Nuri, also confirmed the decision by Uganda to accept the Afghan refugees.
"Ugandan government's generosity towards is at play again. Is true and we have already started preparing for them to arrive at the airport, with the Prime Minister's office receiving them and lodging them. Then there'll be all of the screening and testing. Then resettlement plans will follow after the two governments of Uganda and United States reaching an agreement," he said.
Ugandan ministers Hilary Onek, the Minister of Refugees, and Gen Jeje Odongo, the Minister of Foreign Affairs, revealed to Zenger News that Uganda had secured an agreement with the US administration to accept Afghan asylum seekers along other African countries, but did not name them.
"They are not refugees; the US asked us if we could temporarily take them in because they are being vetted for possible relocation," he explained. "But before we could agree, we asked them for certain information: under what terms and conditions, who are they bringing in —- are they former soldiers, prisoners, translators, and for how long are they staying here?" of which agreed." Hilary Onek, the Minister for Refugees, told Informer East Africa.
The US embassy in Kampala also said that The United States is continuing to negotiate alternatives for relocating Afghans who supported the US government with partners and allies.
"We are grateful to Uganda for their generous offer to temporarily shelter Afghan evacuees. We have not made a final determination of aid needed in Uganda, and discussions with the Ugandan government about the situation in Afghanistan are ongoing," the United States embassy in Kampala explained.
Thousands of Afghans are fleeing the country after Taliban fighters declared their entry into Kabul and seizure of the presidential palace.
Afghanistan fell into the hands of the Taliban Terrorist who've fought to take power for the past 20 years since 2001. The Humanitarian situation worsened when the United States started withdrawing its soldiers, which gave an opportunity to the insurgents move on the capital after seizing various cities across the mountainous country, prompting President Ashraf Ghani to flee to unknown country allegedly citing a desire to avoid bloodshed as the reason for his departure, bringing an end to a 20-year struggle.
The Taliban militants declared the Afghan war to be over and renamed the country the Islamic Emirate of Afghanistan, which will be run according to Islamic ideals and Sharia law. However, many Afghans are fleeing the country for fear of being subjected to this harsh law or being prosecuted because of their close ties with the United States.
Uganda's decision to bring in the 2000 Afghani refugees has caused debate, with many asking why Uganda, of all countries, was the first to welcome them. National Resistance Movement leader Francis Babu is among those who are unhappy with the decision, claiming that Uganda already has enough problems to deal with rather than focusing on housing refugees from neighboring countries such as South Sudan, Burundi, Rwanda, the Democratic Republic of Congo, and Somalia, among others.
"If America has enough states to receive only 2000 refugees, why are they pressuring us to do so?"
Do we want more? We've already paid a price for being in Somalia," said Francis Babu, President Museveni's ruling party cadre and his strong ally.
Uganda takes in more refugees than any other African country. According to the United Nations High Commissioner for Refugees, some 1.5 million people have sought refuge there, the majority of whom are from neighboring South Sudan.
Though Uganda is noted for its welcoming laws, which provide refugees with a wide range of rights, including access to school, employment, and property ownership. Adding more refugees from far away countries is most likely to worsen the humanitarian situation in Uganda.
For the year 2021 alone, United Nations High Commission for Refugees, says it's in an urgent need of $ 767 Million to carter for food security, protections, health, livelihood, education among others but has since collected only $171 million from partners.
Uganda has also had negative relations with refugee Aid agencies which has worsened the situation of late. In 2020, Uganda announced that it had suspended 208 refugee Aid organizations in Uganda due to their failure to follow Ugandan regulations. Only 69 humanitarian organizations are now permitted to assist Uganda's 1.5 million refugees.
Uganda's move to close more than 200 refugee relief organizations send a message to the rest of the world that the country cannot handle continued refugee influx without more aid from established organizations such as the UN Refugee Agency, but less individual refugee non-governmental organizations.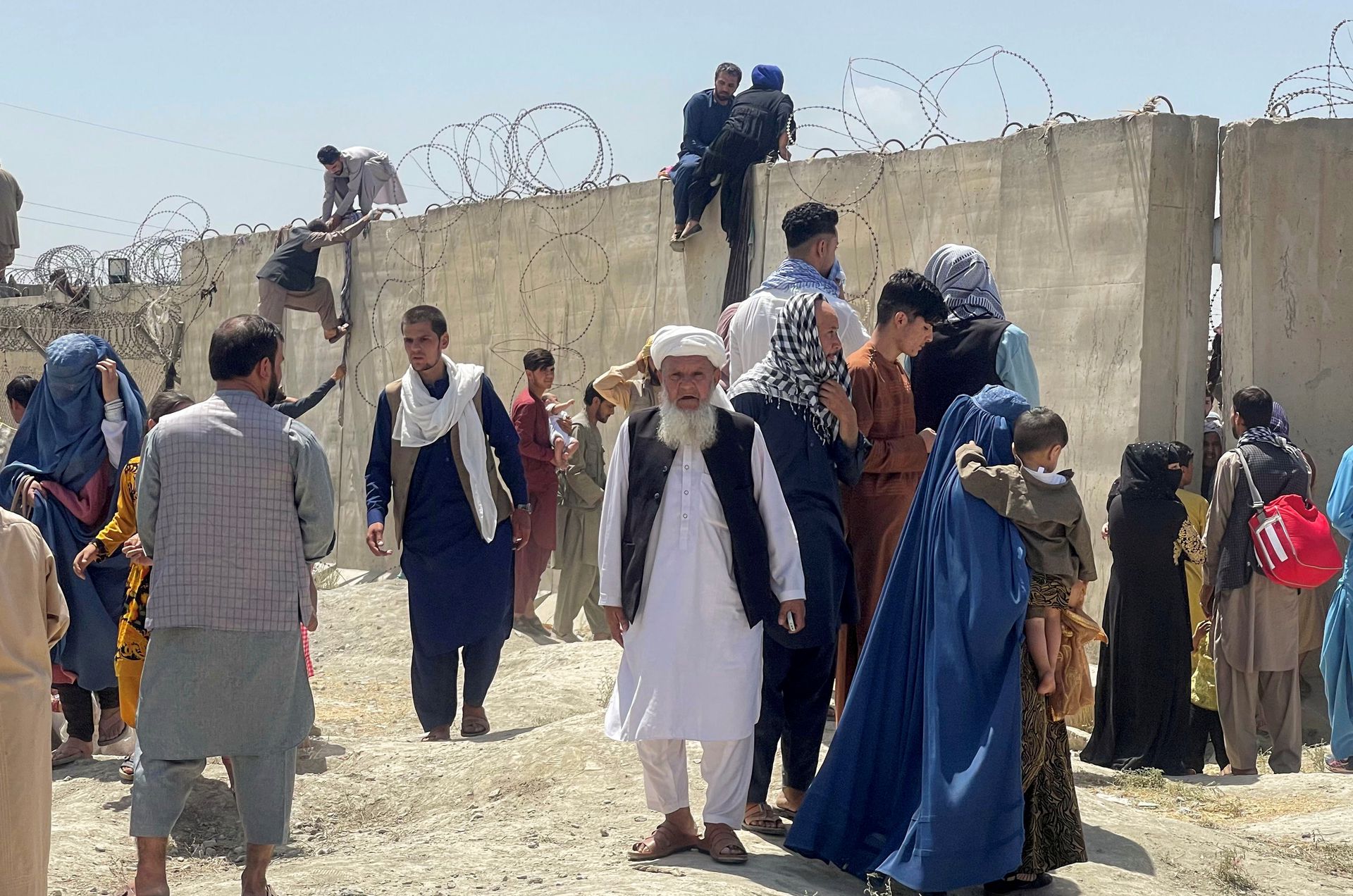 However, Uganda's involvement in the Afghan issue was prompted by the United States government, which has a long history of collaborative security and bilateral ties with Uganda.
Each year, the United States gives Uganda roughly Shs3.5 trillion ($1 billion), primarily for health and security assistance.
In exchange, the Kampala administration has positioned itself as a stabilizing force in the troubled Great Lakes area, performing security tasks, most notably combating al-Shabaab in Somalia, and acting as a diplomatic intermediary.
Uganda is one of a half-dozen African nations that the United States has scouted and courted to host fleeing Afghan nationals after Taliban rebels, who were ejected by United States soldiers two decades ago, toppled Ashraf Ghani's government and returned to power.
After bombing out the Taliban it accused of hosting Al Qaeda and its leader Osama bin Laden, blamed for the September 11, 2001 attacks on US soil that killed more than 3,000 people, Washington poured $1 trillion into Afghanistan over 20 years, ostensibly to rebuild the country, strengthen democratic institutions, and improve security.
After two decades of futile war, with rising human tolls and financial costs, the United States negotiated a peace deal with the Taliban in Doha, Qatar, home to America's Central Command Forward (Operating) Base at Ul-Udeid, and withdrew its troops from Afghanistan, leaving an exposed Ghani government vulnerable to Taliban attacks within weeks.
To the amazement of the world, the Taliban militants swept to power with little resistance, taking Kabul with ease, leading the United States to lead the evacuation of stranded local allies and other fleeing residents.